Recently, you may have noticed some new storefronts and signage in Downtown Petoskey, ushering in new businesses and establishments that diversify our already vibrant shopping district. One such business is garnering attention by serving up tasty drinks, delivering diverse tunes, and offering a cool hangout spot. Plus, they pump their music out onto the sidewalk, setting an intriguing tone for passersby. Meet Malted Vinyl, located at 316 E. Mitchell Street.
Opened on September 1, Malted Vinyl is co-owned by husband and wife Jesse Leverett and Missy Hundey-Leverett. Inspired by the Tokyo listening lounges of the 1950s, Jesse and Missy have created an atmosphere ideal for those who love sitting back and listening to music with a high-quality drink – the setting is an audiophile's dream come true.
Walking in, you're met by groupings of intimate seating and a comforting deep green blanketing the walls, a color perfectly at home in our gorgeous Northern Michigan locale. To the right, you'll find an antique wooden bar that exudes history and character; to the left is the vinyl spinning station surrounded by a record collection that'll whet your musical appetite.
"At Malted Vinyl, we aim to offer our community a comfortable environment to listen and discover new music while enjoying a great craft cocktail or craft beer," shares Missy. "Our mission is to become a Northern Michigan destination that inspires curiosity and builds community through the language of music."
With a music library housing nearly 400 vinyl albums, guests have a plethora of ways to communicate through music. Choose anything from AC/DC to ZZ Top and from the Soul to Country genres as the collection spans the mid-century to now. Literally, there is something for everyone's music taste, and you might even leave with a new favorite song or artist.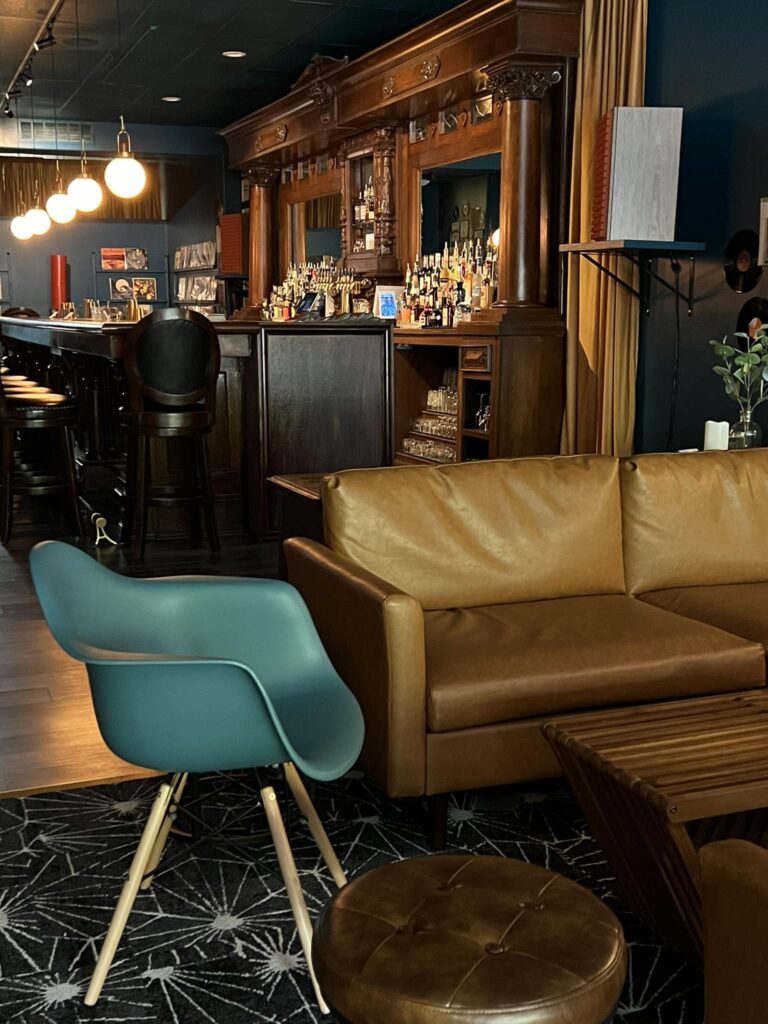 Aside from an extensive music collection, Malted Vinyl prides itself on its beverage offerings. They're mixing Hi-Fi cocktails – traditional and zero-proof – as well as pouring craft beers from Biere de Mac. One of their most popular Hi-Fi cocktails is the Elderflower Aviation, and this writer can attest to its deliciousness.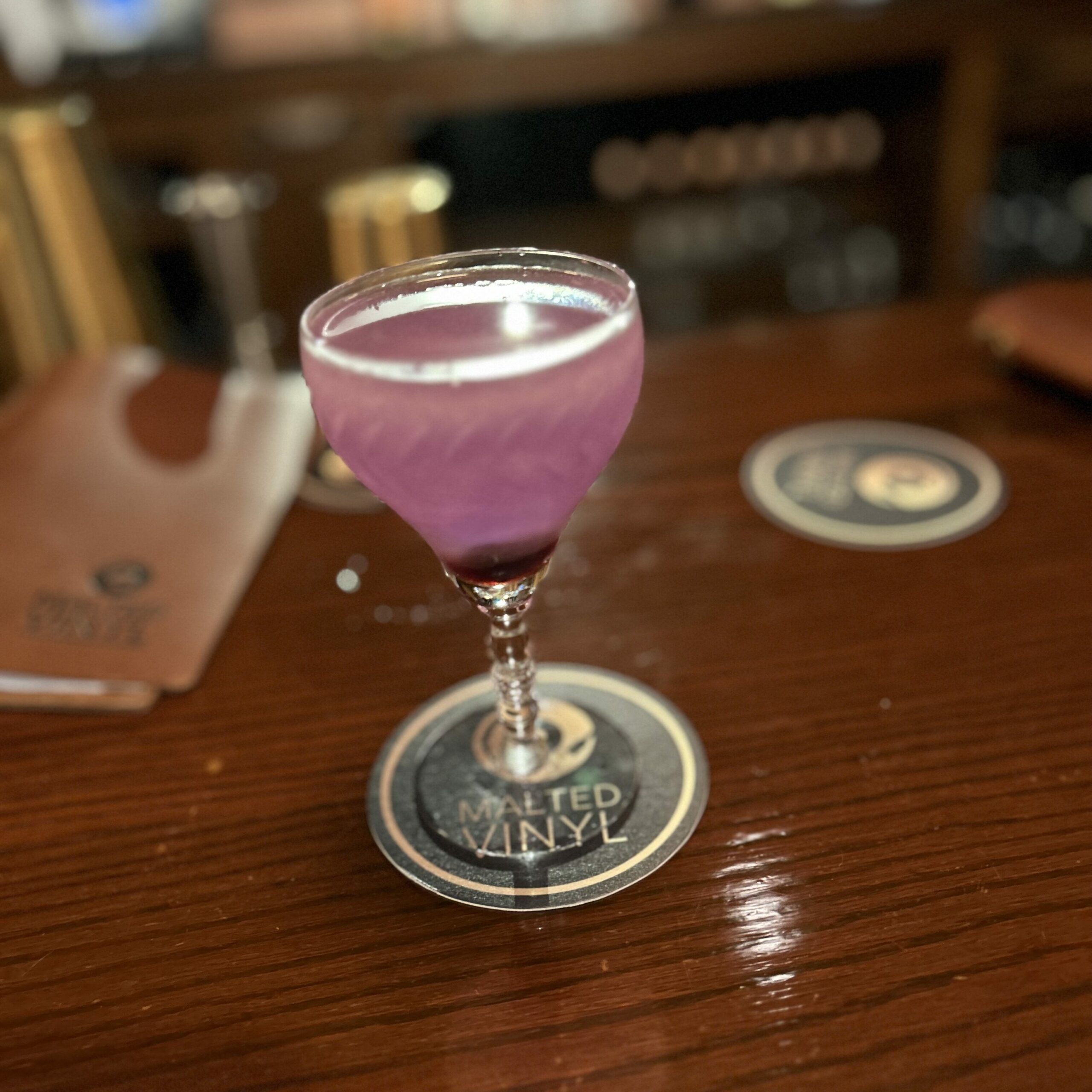 But how did Malted Vinyl find a home in our Downtown? Missy explains it best:
"After being in corporate America for over 25 years, I developed a passion for developing and shepherding brands that exceed both customers' wants and needs. In the market, we have recently seen a re-evaluation of customer values with an increased focus on quality, a hyper-awareness of product origin, a focus on buying local, and a re-found love of all things analog in an effort to simplify and de-stress."
Keeping such things in mind, Jesse and Missy have brought to life a relaxing and on-trend experience in Petoskey by incorporating their passions, utilizing local products like Gypsy Vodka and Mackinaw's Biere de Mac, and building a proper Hi-Fi system in partnership with Waara Technologies of Traverse City. If you check out their website (maltedvinyl.com), you'll see their mission: Much more than a bar – a Concept Listening Lounge, and so far, Malted Vinyl and their team of six staff members are delivering on that mission.
"We aim to delight and surprise our patrons and to become a beloved local hangout known for our incredible Hi-Fi experience, comfortable atmosphere, and unique drink offering," says Missy.
Malted Vinyl is open Wednesday and Thursday, 3:30 to 10:00 PM, Friday and Saturday, 3:00 to 11:00 PM, and Sunday, 3:00 to 10:00 PM. If you haven't already stopped in for a vinyl and libation experience, I recommend giving it a try – you may even catch Jesse and Missy behind the bar and spinning vinyl!
Be sure to follow Malted Vinyl on Facebook and Instagram!