EXPLORE THE HISTORY, CULTURE, & HERITAGE OF NORTHERN MICHIGAN'S, PETOSKEY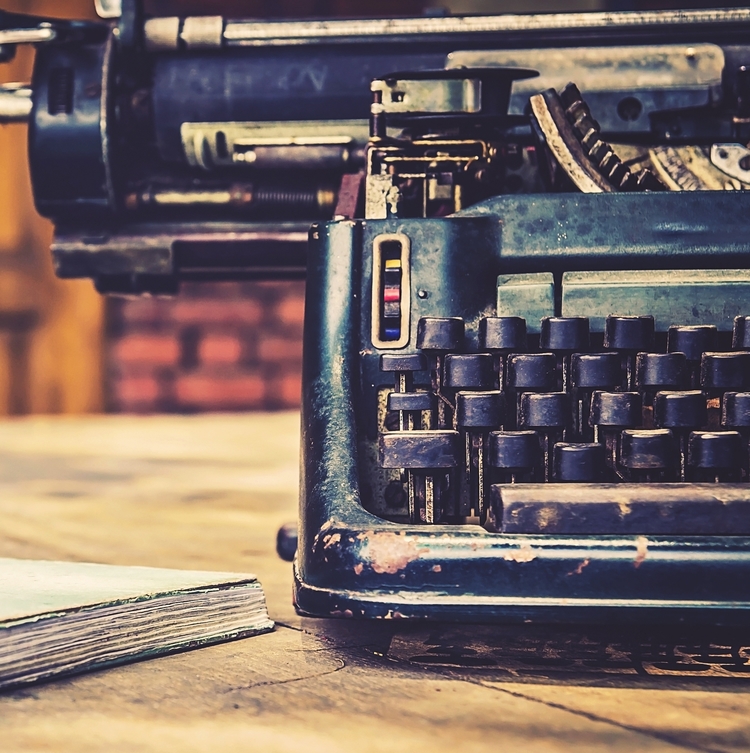 Hemingway
Learn more about Ernest Hemingway and his life in Downtown Petoskey. Pick up a brochure that will take you on our new tour of Hemingway's Michigan. Stop by these Downtown Petoskey official sites to read their new historic markers telling the story of the site's relationship to Ernest Hemingway.
Stafford's Perry Hotel – 100 Lewis Street
City Park Grill – 432 E. Lake Street
Ruff Life Pet Outfitters – 309 Howard Street
High Five Spirits – 312 Howard Street
Carnegie Library Building – 451 E. Mitchell Street
Mettlers American Mercantile – 210 Howard Street
More information on the tour is available at Hemingway's Michigan.
While you are here, visit the Little Traverse Historical Society at 100 Depot to view its perennial Hemingway exhibit. And stop by Arlington Jewelers for a visit with a local Hemingway expert, Chris Struble.
Downtown Petoskey was the proud host of the International Hemingway Society Conference in 2012!
---
Crooked Tree Arts Center
An icon for Downtown Petoskey, the Crooked Tree Arts Center houses two art galleries; a 235-seat thrust stage theatre; studios for dance, pottery, painting, culinary, and music lessons; offices and meeting rooms.
By 1981, just ten years after its beginnings, CTAC received enough contributions to formally create its own endowment fund. Now, some 20 years later, the fund approaches the two million dollar mark. The interest on the fund supports operations and programming that could only be dreamed of when the organization was just beginning.
Major annual support is provided by Michigan Center for Arts and Cultural Affairs, Charlevoix Community Foundation, Petoskey-Harbor Springs Community Foundation and Petoskey Plastics. As important as it is to have a center where the arts can inspire creative expression, the building is really just a means to achieve the mission.
Through forty years of service and sound stewardship, the Crooked Tree Arts Center has developed an excellent visual and performing arts program, managed by a professional staff with guidance from the board of directors, in a building now recognized as one of the community's more important assets.
Through the efforts of volunteers, the Crooked Tree Arts Center has thrived. Membership has grown to over 2,000 individuals, many of whom are full time residents of Charlevoix or Emmet Counties and services are provided to over 50,000 individuals each year.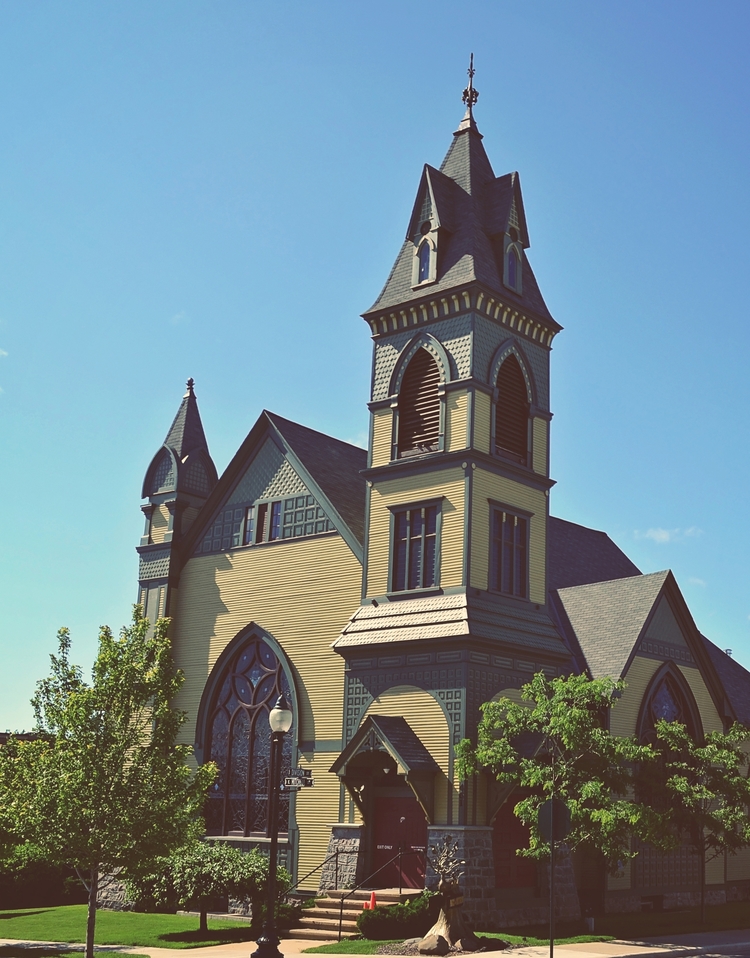 Learn More About The Crooked Tree Arts Center
---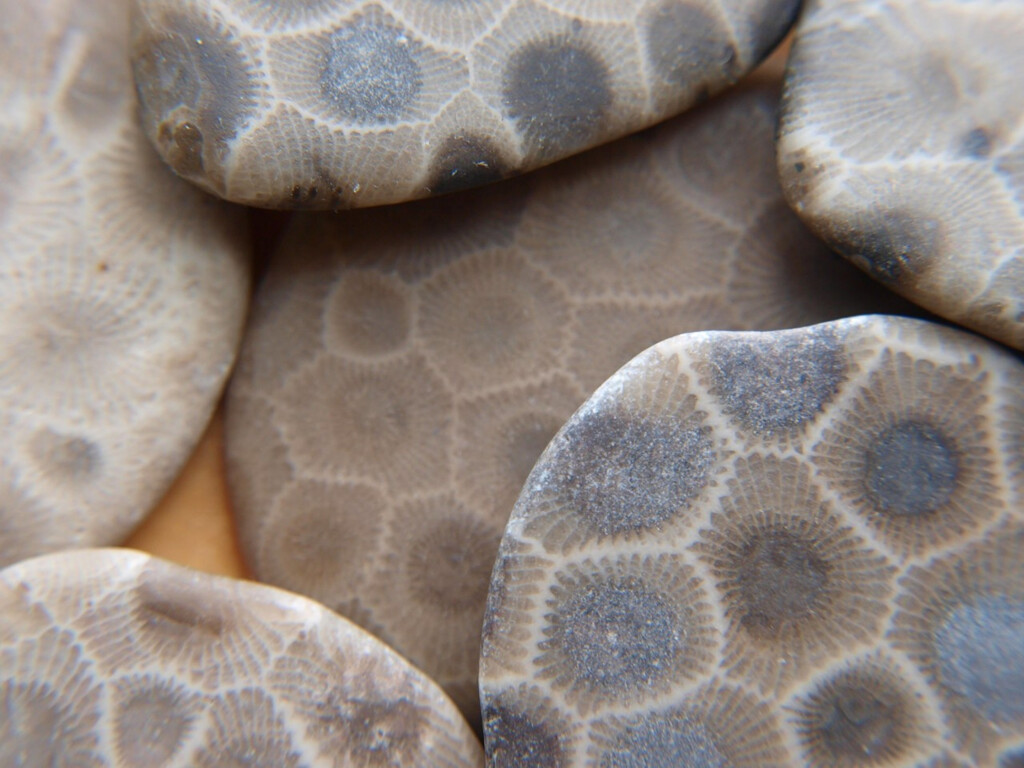 Petoskey Stones
The Hexagonaria percarinata, more popularly known as the Petoskey stone, are evidence of a long-ago era. These rounded, gray stones have beautiful hexagonal textures when wet or polished and they single-handedly give many clues to the geological history of our area. The repeated patterns of hexagonal cells with lines radiating out indicates to geologists that this is fossil evidence of an ancient coral colony. These, and fossils of other marine organisms found in the same layers of the local bedrock, tell us of a warm, shallow sea covering this area some 350 million years ago. Over time those rocks would have been buried by more and more layers of rock.
Why do we find them on beaches? The repeated advances of glaciers over our area eroded the overlying rock layers. This removed hundreds of millions of years worth of rocks exposing the strata with the Petoskey stones. These same glaciers, the last of which had retreated from the area by 11,000 years ago, gave us the Great Lakes, carving the basins and supplying meltwater. The action of waves broke the larger pieces of bedrock on to smaller and rounder pieces. As the waves moved sand across the cobbles of ancient coral, they were polished. Today, many artisans polish these stones even smoother.
So this little memento that you might take home with you tells of our area over time: shallow seas, coral reefs, ice ages, artisans, and your trip to Petoskey.