August 30, 2017
From the vantage point out of my studio window on Lake Street, I watch a few boats sail into the harbor. The waters are calm today. The air is still and the clouds hover over, giving us a break from the heat and humidity.
It's late August in Downtown Petoskey and the street vibrations are changing. Except for Labor Day, the busyness is past, the throngs are decreasing, and the pleasantry is palpable. Not that a busy downtown isn't marvelous. It's just different.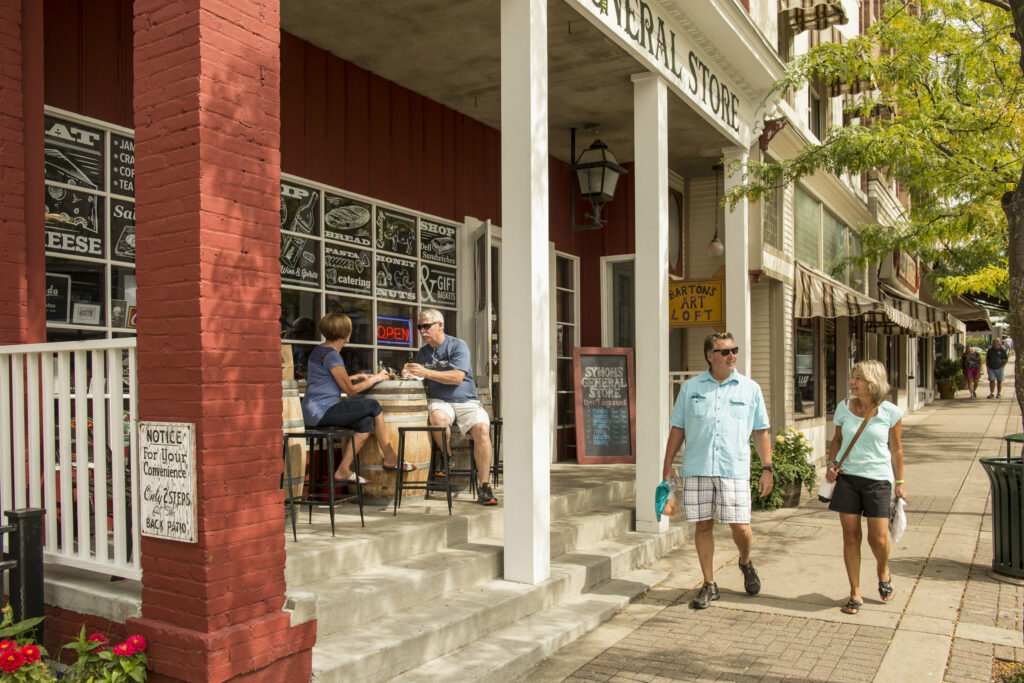 Many who traverse our state and Great Lakes love this time of year. The vacationers, resorters, and tourists have had their time and thoroughly enjoyed the constant action and high-energy nights, but now it's time to change the seasons – not only by calendar but also by activity.
People walk slower, more kayaks make their way around the bay with less boats to dodge, and bikes continue to pedal through streets and onto the wheel-way but, again, slower.
Shops can be shopped with less pressure. The restaurants have less of a line and the staff seem brighter. The softness of the day leads to a mellow evening when strolling the streets may seem more romantic. Traffic is at an ebb until school starts next week, so the lull offers walkers a chance to meander a bit more carefree.
Another tidbit for those making plans for a visit: You'll be able to talk to the owners of the businesses as they promenade around tables and racks sorting and wondering about changes for next year. Mary at Roast & Toast hung out today with her husband Bob having a bagel; you'll find Reg at the Perry Hotel out of his office and visiting with workers outside; the Shorter family of GrandpaShorter's emporiums make an appearance; and as always, Noah and Justin Rashid may be found sitting on the red bench in front of their American Spoon. You might even catch a glimpse of Lynne or Chandler Symons behind the counter at Symons General Store.
So, plan the trip and make the drive. Downtown Petoskey is as enjoyable now as it was at the 4th of July. In fact, for many, it may be the golden time of year to enjoy a more in-depth visit. Enjoy the peace and tranquility as we settle in for the color season.