---
Choose the Downtown Dollars Size You Need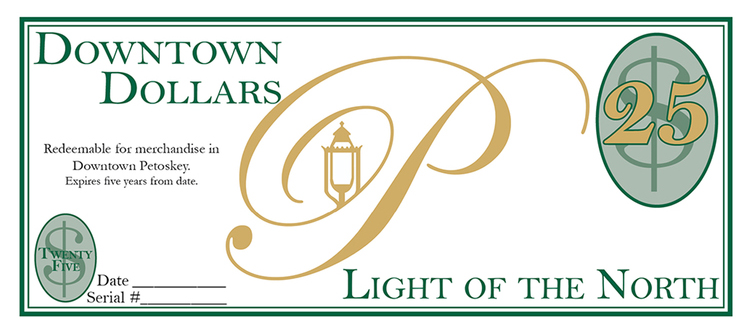 Payment securely processed through
Light up your special occasion with the perfect gift! Downtown Dollars look a little bit like Monopoly money but they are valuable and can be used like cash in almost every business in the Downtown District. Check the business directory on this website or the Downtown Shopping Map for complete listings.
You can purchase the Downtown Dollars at the Downtown Office (216 Park Ave, Petoskey, MI) or online through the form below. Your purchase will be shipped within 24 hours of receiving it Monday through Friday during business hours. Any purchases made after 3 p.m. on Fridays will be shipped by the following Monday. Please call 231.622.8501 with any questions regarding your order.
Support our local Downtown businesses!