OUR MISSION IS TO PROVIDE CONVENIENT, AFFORDABLE PARKING FOR CUSTOMERS IN THE CORE OF THE CENTRAL BUSINESS DISTRICT AND FOR EMPLOYEES, OWNERS, AND RESIDENTS IN THE PERIPHERY OF THE CBD.
---
Parkmobile App
Use your phone to manage your parking sessions.
No coins required. No guessing how much time to put on the meter. The parking fee is charged to your credit card.
Don't receive a ticket because you forget to check the time or forget when your meter will run out. Pay less for your parking by not guessing how much time you will need and leaving unused time on the meter.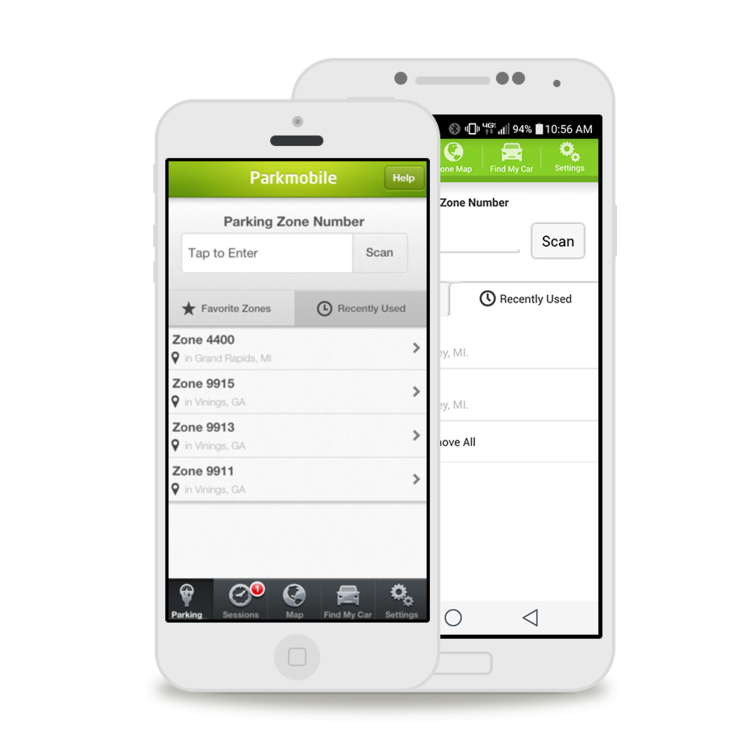 ---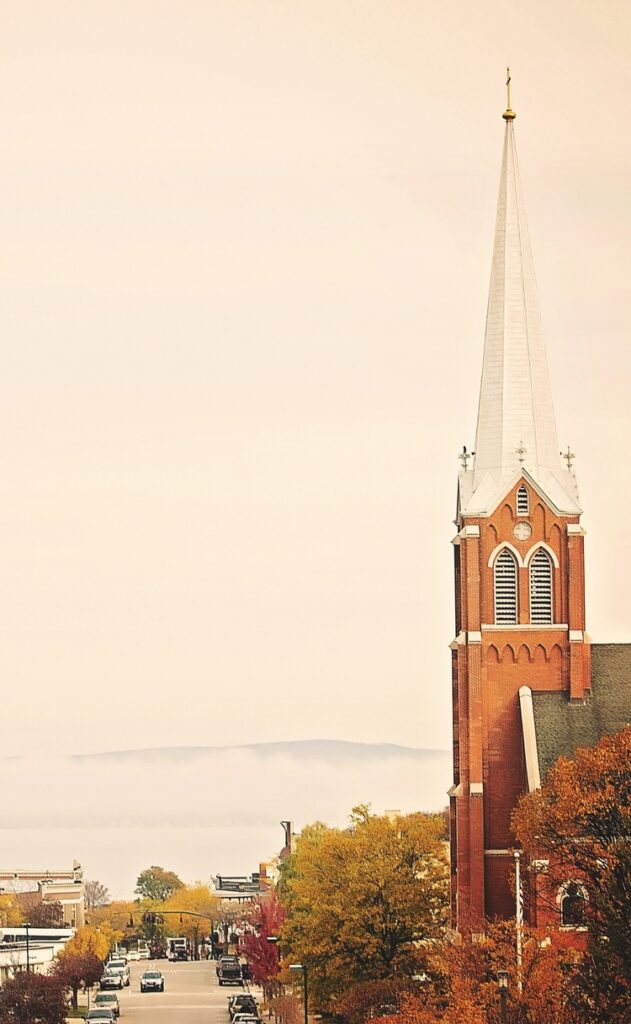 Have An Electric Vehicle? Want To Charge It?
Look for a charging station in the Darling Parking Lot – on Michigan Street between Howard and Petoskey streets
---
Having Trouble With Your Meter?
---
Got a ticket?
---
Do You Want To Contest Your Ticket?
Meter Parking
Meters come in three varieties: 3 hour meters, 10 hour meters, and pay stations. The number of hours allowed is listed on a green sticker on the face of the meter. The amount of minutes per coin will vary with location; the amount is located next to the coin slot on every meter and on the screen of the pay stations
Meter Parking On Streets
10 hour parking, which is $.25 an hour, can be found on the following streets
All of Rose Street
Bay Street (east of Perry Hotel to Division Street)
Michigan Street (east of Saint Francis Xavier School parking lot on south side of street)
All other parking is 3 hour parking.
3 hour parking, which is $.50 an hour, may be found on
Bay Street
Division Street
Lewis Street
Michigan Street
Petoskey Street
Lewis Street
3 hour parking, which is $1.00 an hour, may be found on:
Howard Street
Lake Street
Mitchell Street
Meter Parking In Lots
10 hour parking, which is $.25 an hour, is available in all or part of the following lots:
Livery Lot
Park Garden Lot
Petrie
10 hour parking, which is $.50 an hour, is available in all or part of the following lots:
Darling Lot (back two rows)
3 hour parking, that is $.50 an hour, is available on all or parts of the following lots:
Darling Lot (front three rows)
Petrie Lot
3 hour parking that is $1.00 an hour, is available in the following lots:
Saville Lot
Elks Lot
Clifton Lot
Overnight Parking
Overnight parking is not allowed in any street metered space from December 1 to April 1. Overnight parking is allowed in parking lots where it is designated by signs. Please note that overnight rows are rotated for snow removal purposes. You must check the signs at the end of the rows before parking.
If circumstances arise that make it not safe for you to drive your car and you must leave it parked on the street overnight, please call 231-439-9124 and leave a message to avoid receiving a ticket in the morning. During the winter months you must also call 911 with vehicle description and plate. They will contact public safety.
Meter Enforcement
Meters are enforced Monday through Saturday, 9am to 6pm,
except on holidays that include:
• Martin Luther King Day
• Presidents' Day
• Memorial Day
• 4th of July
• Labor Day
• Columbus Day
• Veterans' Day
• Thanksgiving
• Christmas
• New Year's Day
All other parking restrictions (handicap, fire-hydrant, no-parking, etc.) are enforceable at all times.
---
Permit Parking
As of July 1, 2019, there is a new tiered parking permit system.
Yellow = $120/month
Green = $60/month
Blue $30/ month
Discounts for purchasing:
6 months= 1 month free
12 months = 2 months free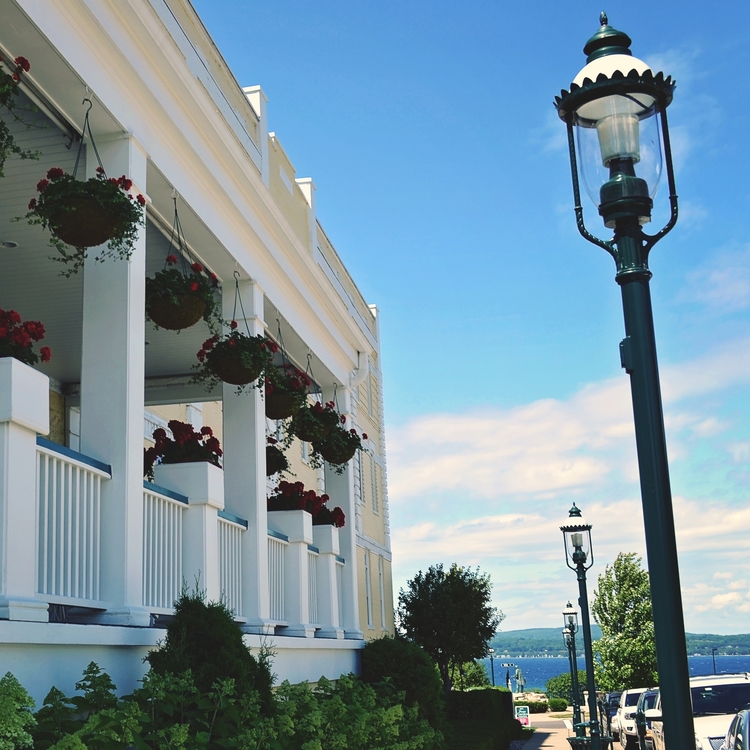 ---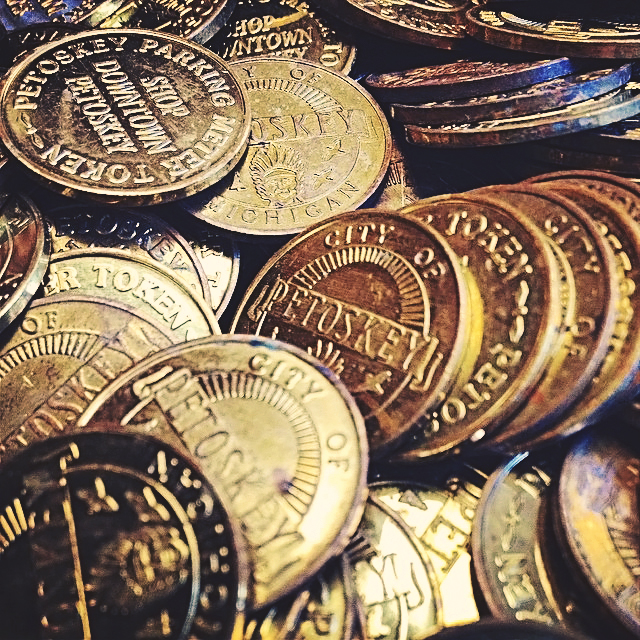 Tokens
Each token has the same value as a dime. Tokens are $5 for a bag of 80 tokens – an $8 value!
These are available for purchase at the Downtown Office and the Petoskey Regional Chamber of Commerce.