Your man-on-the-street again, walking on a Wednesday in Downtown Petoskey.
It's a glorious sunny day, maybe in the forties with a breeze loitering from the Northwest. I was stunned to see Lake Street packed with people. It's a Wednesday for heaven's sake. A Wednesday! Not even a holiday or a time to expect anyone, yet here they were: shoppers, diners, and meanderer's having the time of their lives. Smiles abound. Shopping bags waved in the wind and fingers pointed to the next location of interest.
I walked into McLean & Eakin to see the staff and welcome them open, and Alex noted, "Yes! It is great to be here." There were readers everywhere.
I walked into Chandler's and the Symons Wine Cellar, and every table was full of people exploring lunch menus and enjoying conversation. On a Wednesday in early May. Wow.
Cutler's aisles were busy with folks testing angles of dishware and the plink of fine crystal. The Sunglass Shoppe had lookers and buyers. And now that Beards Brewery is back open, lunch was being served.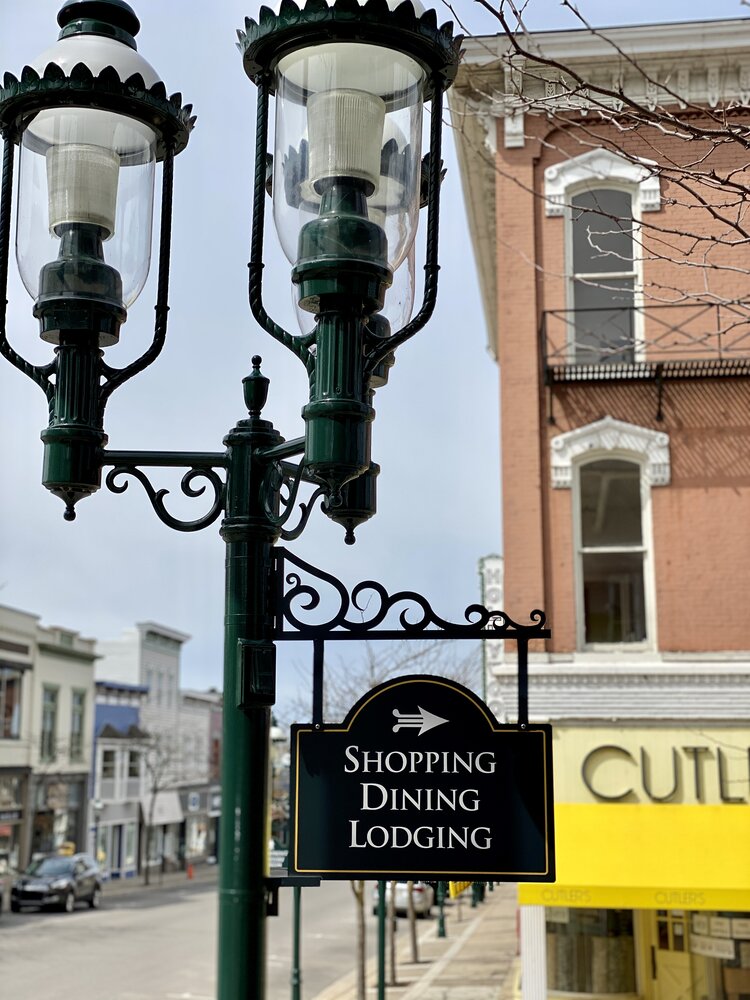 As I look out my studio window, there are boats in the harbor and flags waving at passersby to come and visit. An extraordinary sight knowing that last year was apocalyptic until June.
Downtown Petoskey saw some record days last year, but in the early days of 2020 COVID, you could roll a bowling ball down Mitchell and not hit anything.
Recently in the Detroit Free Press, Petoskey was highlighted as a point of interest for an evaluation of what to expect this summer. The short version? We are going to be swamped. So, as your man-on-the-street, I would recommend reservations wherever you can make them; call the hotels and B&B's and the restaurants and the rentals and schedule your time ahead of time.
From a good source, this Mother's Day weekend was a sellout in many a locale up here. My theory? The Roaring 20's happened after the end of WWI, but more so because the pandemic ended, and people needed to live again. I believe if all goes according to history, we're in for a few years of nonstop hustle. That being said, the last five years have been a nonstop hustle in Downtown Petoskey because we have been discovered on an international level. The secret is out!
I will continue walking the streets every Wednesday, and I will continue to help with directions and history, but sooner than later, I will be a mystery again because the throngs will return.
It is a Wednesday today. And it is a fine day to be in Downtown Petoskey.