Just as spring was blooming among us, the fog rolled in. The COVID vaccines were working, and the mitigation of a gradual increase in business openings was working, then the fog rolled in. As I sit in my downtown studio, the mist hovers over Little Traverse Bay.
The up and down elevator of 2020 has continued its shaky ride into 2021, and up here in Downtown Petoskey we have done our best to make sure you can travel to a safe environment. With spring breaks ebbing and business slowing, we continue to follow necessary guidelines.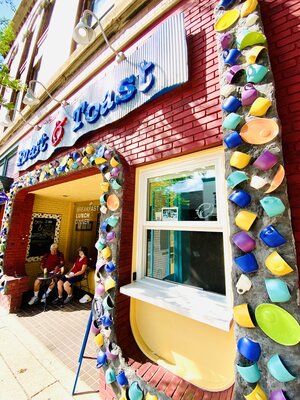 Fourteen months into the pandemic and summer upon us, we're scrubbing and cleaning stores, shops and restaurants. We're finding staffs, we're retooling menus, and stocking shelves. We are ready when you are.
History will find our logs and blogs and wonder what life was like; how we survived. We've been lucky. Because of cooperating businesses, merchants, and patrons, most could pass through this era, whole. Maybe a little scarred and maybe a little weary, but once things settle, again, we'll still be here.
I remember writing way back in 2020 about Petoskey and surrounding communities living through this in the past. The 1918 pandemic, storms, fires, snow, ice, realignments of business and populations, all passed and Downtown Petoskey continued to change and thrive. We adapt.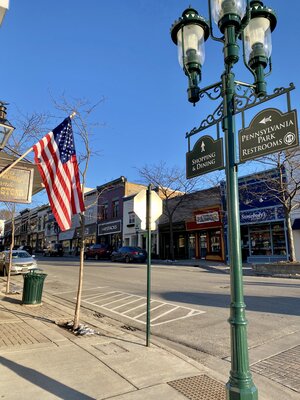 So, we ask you to help us along. Come, visit. Come and stay. While here, keep your guard up and enjoy the amenities as you would, normally. Streets are full of open parking. The harbor and bay bathe us in cool breezes and warm sunsets. Roast & Toast still has a wall full of Fiestaware. Symons General Store still has great red brick, and the Perry Hotel is still yellow. Crooked Tree Art Center is open as is the library, and while Ken Burns highlights Hemingway on PBS, his statue smiles in Pennsylvania Park, next to his old favorite haunt The Annex – now City Park Grill.
The fog will lift. Be here when the sun shines.