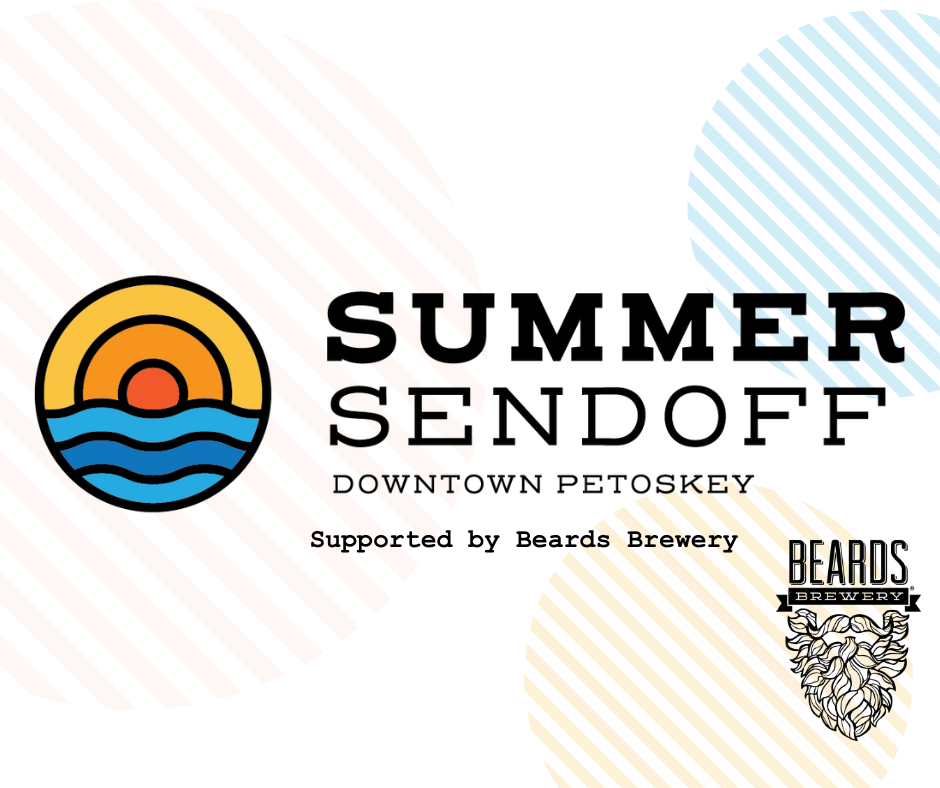 We all love a good sunset, right? Watching the warm orangey sun lower in the colorful sky, seemingly sinking beneath Lake Michigan at the horizon line until a new day dawns. Artists attempt to capture the beauty of sunsets on canvas with paints and pastels; photographers of all skill levels try to secure a sunset digitally or on film; and couples enjoy basking in the romantic golden-hour light at the waterfront – saying we love our Petoskey sunsets is a bit of an understatement.
This is why we devised another means of enjoying sunsets in Downtown Petoskey: August 18 – 20 is the Downtown Petoskey Summer Send-Off! It's a three-day, weekend-long event celebrating craft through community, supported by one of our all-time favorite breweries, Beards Brewery.
A fun event for all ages, the Summer Send-Off is all about exploring Downtown Petoskey, enjoying delicious food and drinks, soaking up live music, and hunting for sunsets – Where's Waldo-style. Participating stores, shops, and establishments throughout our lovely entertainment and Social District will be displaying summer sunset photos, for you to potentially win one of three $500 Downtown Dollar prizes.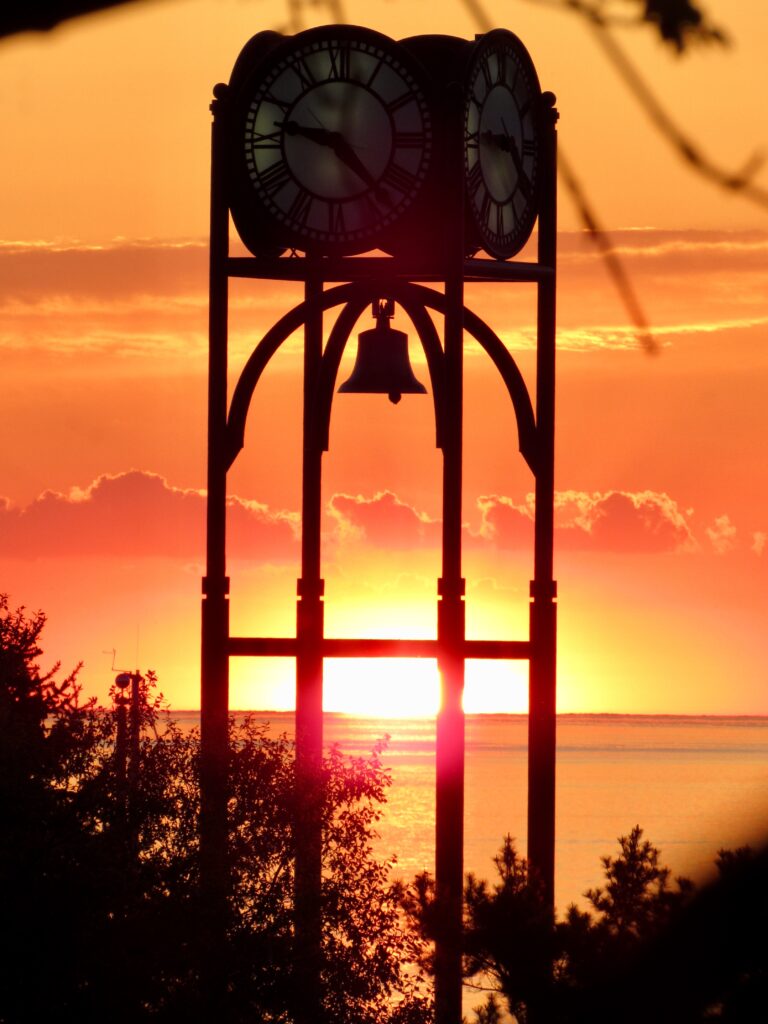 All weekend long, you'll have the opportunity to seek out the sunsets and fill out your sunset passport, but other fun activities are occurring during the days of searching too. On Friday, August 18, stroll down to Pennsylvania Park for two evening offerings – The Sounds of Summer concert series, co-presented by us and Blissfest Music Organization, and the Movies in the Park at Dark, a downtown favorite for families and all ages. 
This particular Friday marks the final outdoor concert and film screening of the summer and features the smooth sounds and Indie soul songs of Al Bettis and The Super Mario Bros. Movie, with a special visit from Grandpa Shorter's Gifts. The music starts at 7:00 p.m., and the movie begins rolling around 9:15 p.m., so bring your chairs and blankets and enjoy the plein air entertainment!
Then, on Saturday, August 19, get ready for a rip-roaring day of fun over on Bay Street behind Beards Brewery. The street will be blocked off for a block-party-esque day of activities, including lawn games, chalk art, and community tie-dying; plus, there will be community partner tents to visit and live music provided by the Charlie Millard Band, with the New Orleans-inspired group The Great Lakes Brass Band playing downtown too!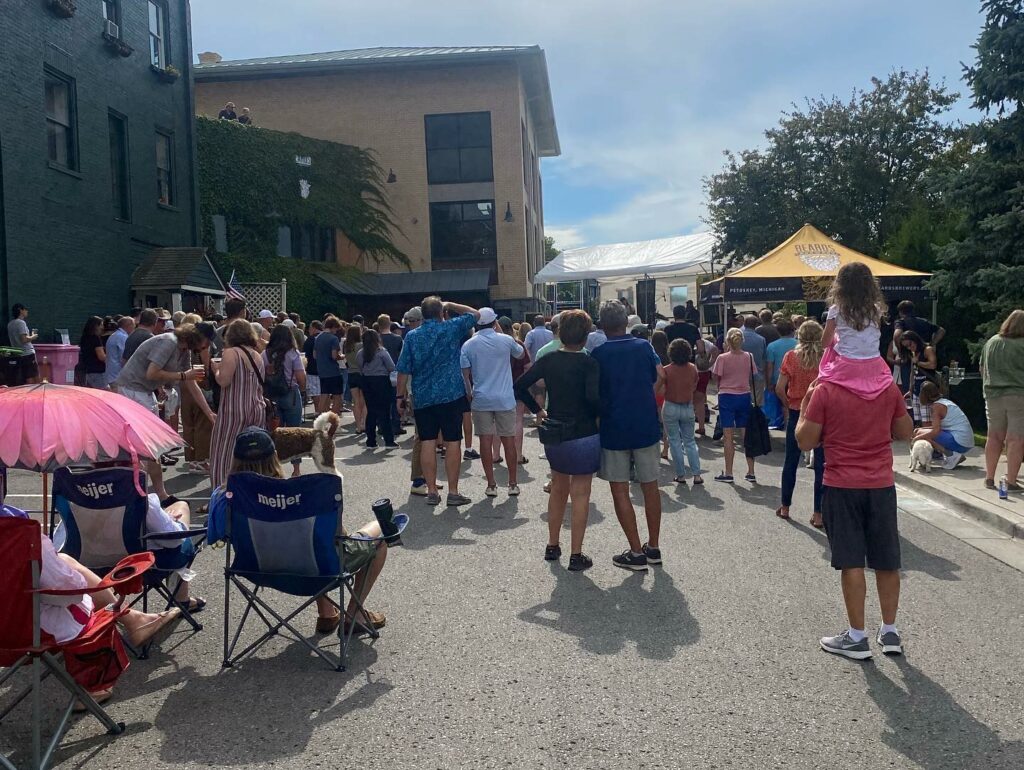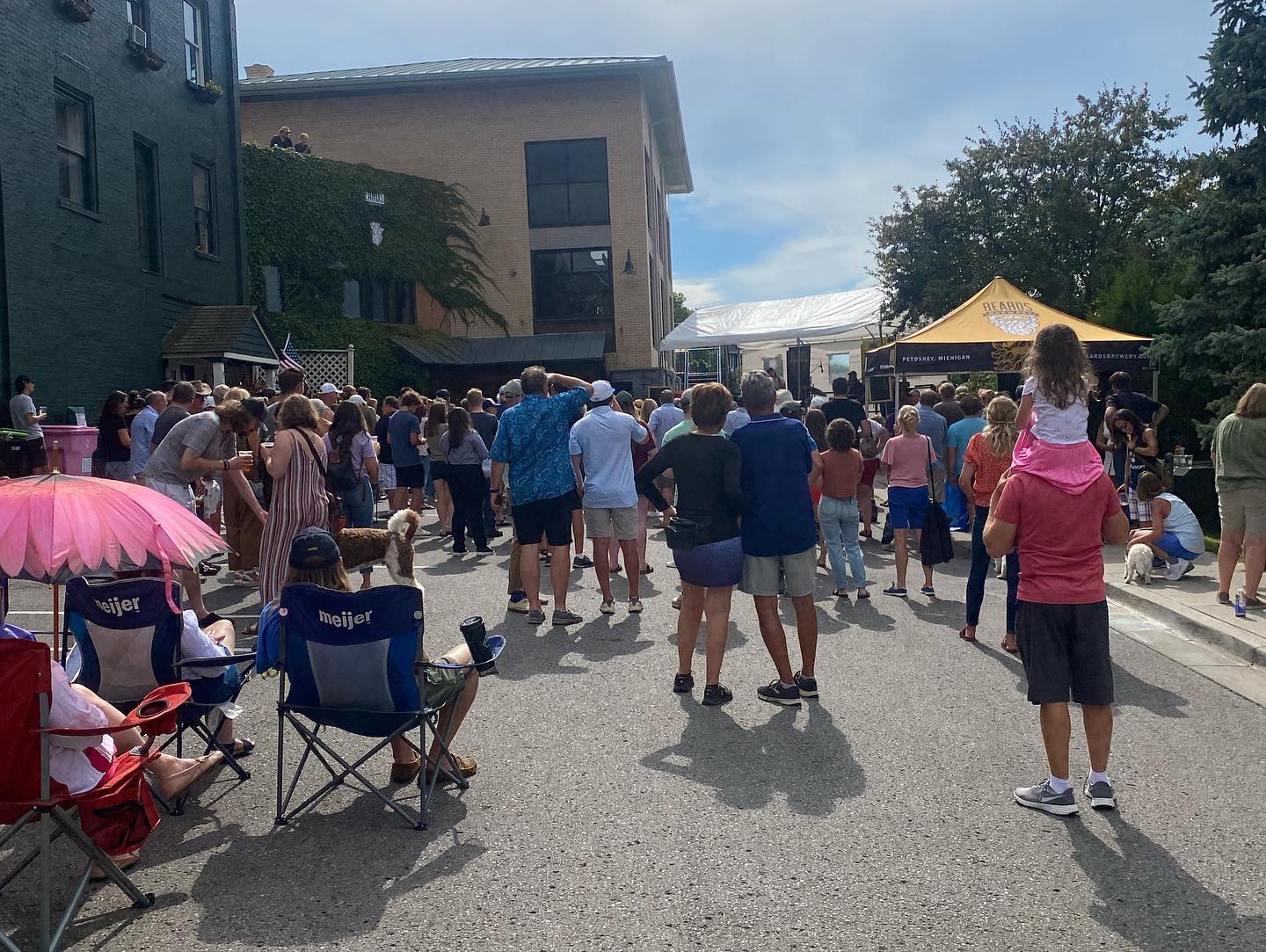 "Beards has always been about bringing people together in community," says Peter Manthei of Beards Brewery. "I love the Summer Send-Off because we can share a special space downtown with the greater community by bringing people together with music. Music has long been a part of Beards, so I enjoy the opportunity to have an outdoor event focused on music and, of course, some tasty beer. This year we'll also have some of our nonprofit community partners setting up booths to share how we can all come together to support our community. It should be a great time!"
And, as all good things must come to an end, the Summer Send-Off concludes on Sunday, August 20 – it's the final day to seek those sunsets throughout downtown and get entered to win one of the three monetary prizes! Be sure to visit all of the participating businesses, which can be found here!
But even after the Summer Send-Off weekend wraps up, there are still a few solid weeks of summer left to enjoy! The first day of fall isn't until Saturday, September 23, so we have over a month left of warm weather, outdoor fun, and tons of gorgeous Northern Michigan sunsets to soak up!