December 6, 2017
As I often do while I write, I look out over the backside of Downtown Petoskey, through the softball field and harbor, and straight into the teeth of a storm over Lake Michigan. Today the spray against the break wall arches high over the red and white light tower. Today the wind downtown blows away anything not attached to something. Today is a nice day to be downtown.
These are the days of an approaching winter. The sun rises later and sets sooner. Stores and shops are bedecked with lights and greenery. Best of all, there's a warmth to the cold. A showering of kindness and welcoming touch to all who enter our downtown enclaves.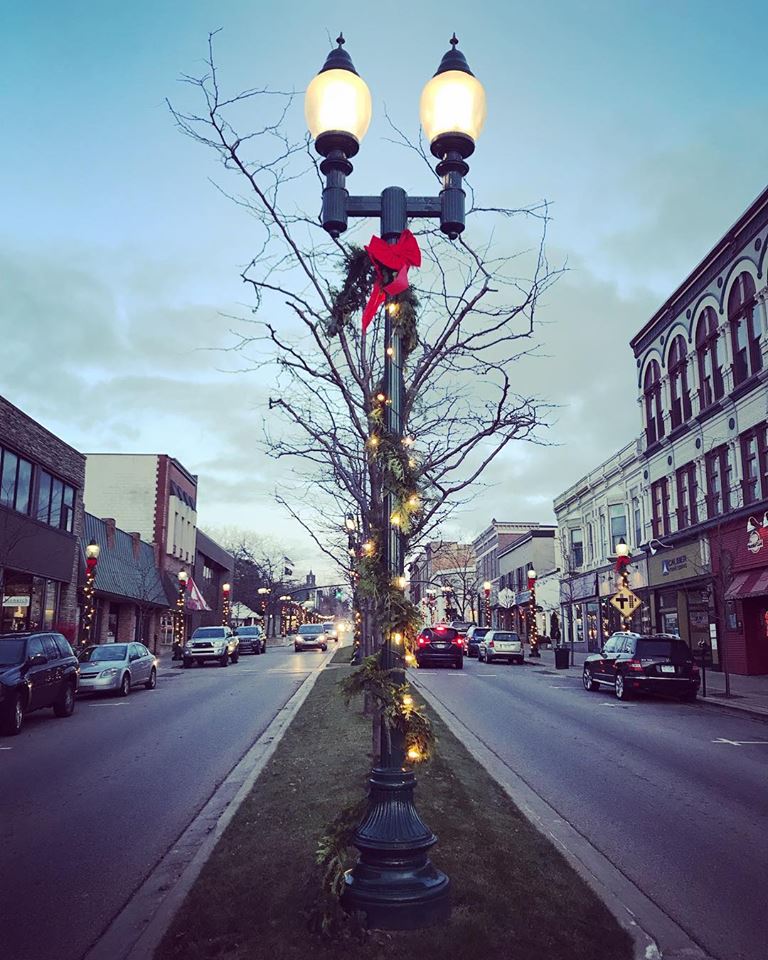 Everyone knows what's coming. Everyone knows that, soon, the ground will be white and the eaves will be clinging onto their icy sculptures. But no matter, life goes on. There is never bad weather, just bad clothing. Why not spend a day sipping hot chocolate or tasting a smattering of desserts? Perhaps the winter coat you've needed is in the window display screaming for you, or the boots to protect your cold feet are racing to the front of the pack for you to try-on.
The gifts that no one has purchased are on the shelves and in need of wrapping paper. The trinkets for stockings hung on the mantle need gathering. The wine in the racks should absolutely be grabbed so they can be familiar in the surroundings of a new home before being opened and pouring forth aromas and textures to tantalize the palate.
Whatever reason you may need to travel downtown, find it. Instead of avoiding the invitation, accept it as a necessary to feel a sensation of community that enriches the soul. At least grab a parking space while you can. Soon the crowds will arrive and moods will change.
Enjoy these blustery days for what they bring: A quaint beauty and peace once you enter a storefront. The wind disappears and the warmth takes over. And never mind the travel back home, for the joy of a day well spent downtown will linger long into the night.